3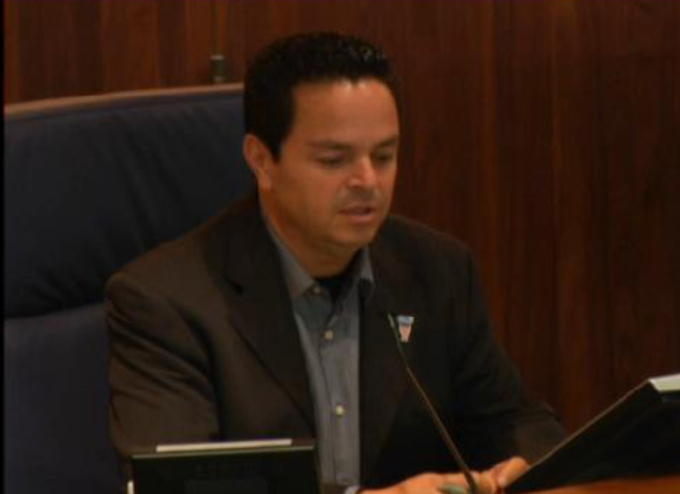 Appointed Carson Mayor
Albert Robles
Phone: (310) 952-1700   |   Email: arobles@carson.ca.us
Now that we know, Albert Robles appointed mayor is willing to present fraudulent evidence at council meetings it's not a far stretch to think while living in Los Angeles he was brought to Carson to do the dirty deeds of Watson Land.  His first order of business to make sure we lose the protection of a moratorium.  Getting rid of Jim Dear and getting the oil wells in seems to be his focus at this point.  Don't get me wrong Jim Dear needs to go; it should have been done legally.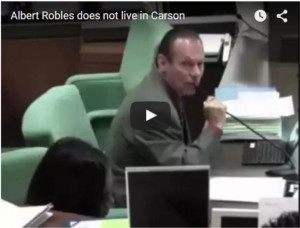 While claiming to be a great attorney Albert Robles called for a moratorium on oil drilling knowing, he did not have the votes.  Knowing Carson would lose the right forever to place a moratorium on drilling, re-drilling or deepening of any rout or existing wells in the city of Carson.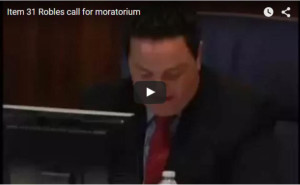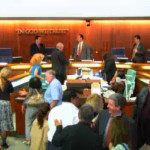 Union member/Jobs for Carson & Oxy representative celebrating the passing of the 45 day moratorium.  I guess they forgot they were against it!
We were told by the District Attorney's office when investigating a complaint of the union unlawfully detaining Albert Robles, Robles refused to cooperate.  We were not only robbed our rights, we lost our voice the day the of the moratorium public hearing.  If he were serious about protecting the city and residents of Carson, he passed up the chance.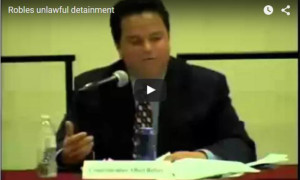 Sonjia Quanitte