Occidental Petroleum aka California Resources Corporation
Occidental Petroleum aka California Resources Corporation funded the start up of Jobs for Carson and their events to manipulate the residents of Carson.  Jobs for Carson among other organizations participated in robbing the City of Carson the right to ever place a moratorium on oil drilling by over powering the residents at the Carson hearing to extend our moratorium.  The residents were robbed their voice many of which say they will never attend another meeting.

Statement taken from Jobs for Carson website:
On Monday, California Resources Corporation (CRC) announced that it has stopped processing its proposed energy project in Carson due to the current commodity price environment. CRC has been a strong community partner, investing in our organization, donating schools supplies in Carson, and supporting the Boys and Girls Club of Carson, the Gardena-Carson Family YMCA, and the Carson High School Boosters Club, among many others. While disappointed by this lost opportunity to create more jobs for city residents, our coalition is proud of its efforts to protect and fight for middle class jobs.
Photos from Jobs for Carson's website: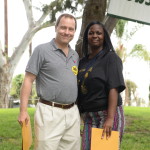 Apollo West Carson Players Accepting Donation from the California Resources Corporation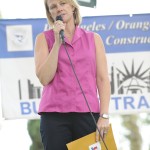 Director of the Boys and Girls Club accepting donation from California Resources Corporation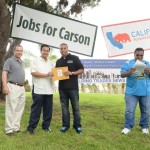 Los Angeles Conservation Corp accepting donation from California Resources Corporation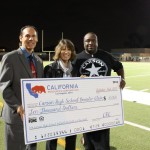 Carson High Booster Accepting donation from California Resources Corporation