Join us as we protest and call for a complete investigation into the hiring of our new city manager.  
Tuesday, September 3, 2013 ~ 6:00PM
CITY HALL HELEN KAWAGOE COUNCIL CHAMBERS
701 EAST CARSON STREET CARSON, CA 90745
See below an article about Sam Ghaly published in the Daily Breeze Saturday, August 24, 2013 or you can read it on line at: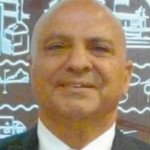 Please call City Hall 310 952-1700 ext. 1000 and tell them we want a complete investigation and all responsible parties held accountable.
And send them an email protesting the hiring until the manager has been properly vetted.
Jim Dear Email: jdear@carson.ca.us
Elito M. Santarina Email: myfrancisone@yahoo.com
Lula Davis-Holmes Email: lholmes@carson.ca.us
Mike A. Gipson Email: mgipson@carson.ca.us
Albert Robles Email: arobles@carson.ca.us
By Sandy Mazza, Daily Breeze Posted: 08/23/13, 3:39 PM PDT |
"Though recently hired Carson City Manager Sam Ghaly has decades of experience as a building and safety inspector checking plans and enforcing codes, he has never managed a large number of employees, a budget, or done any sort of public relations work, all of which are required qualifications for the job, according to the city's written description of the position."