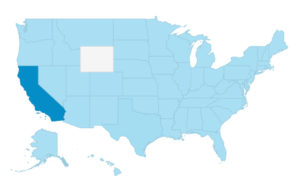 Albert Robles continues to make the statement that Porsche is putting the City of Carson on the worldwide map.
This statement is false.  The residents of Carson have already put the City of Carson on the worldwide map by fighting expose the corruption and working to uphold our true purpose and history.  In 1968 thousands of people came together and created the City of Carson to stop bad projects that cause contamination.  The corrupt are working to force oil drilling, well stimulation and fracking in our densely populated communities.
Carson California is on the map because of courageous people from Carson and around Southern California who stood up against the corruption; their efforts have been documented not by the newspapers or the broadcast news but by ordinary people on Facebook, YouTube, Twitter, and other forms of social media.  Based on the traffic visiting our website carsoncaconnected.org around the world 110 countries and 49 of our 50 states are very aware of the City of Carson.  Below are  maps and lista detailing just who is watching what is going on in Carson.  Visit our website you can see there is nothing other than this post regarding the Porsche Experience coming to Carson.
World map the darker the blue the more visitors from that country.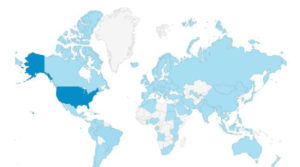 United States map the darker the blue the more visitors from that State.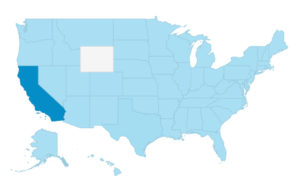 List of countries, 1 being the most visitors.
United States
Brazil
United Kingdom
Canada
Russia
Italy
China
Germany
Japan
India
Philippines
Mexico
Netherlands
France
Portugal
Spain
South Korea
Israel
Australia
Switzerland
Indonesia
Taiwan
Argentina
Austria
Ukraine
Malaysia
South Africa
Hong Kong
Ecuador
Chile
Peru
Colombia
Greece
Belgium
Turkey
Sweden
Venezuela
United Arab Emirates
Iraq
Thailand
Poland
Romania
Vietnam
Egypt
Pakistan
Puerto Rico
Saudi Arabia
Singapore
Czech Republic
Algeria
Ireland
New Zealand
Costa Rica
Hungary
Kenya
Norway
Belarus
Croatia
Slovenia
Tunisia
Uruguay
Angola
Azerbaijan
Finland
Honduras
Macedonia (FYROM)
Nigeria
Nepal
Panama
Paraguay
Trinidad & Tobago
Bosnia & Herzegovina
Cape Verde
Cyprus
Dominican Republic
Iran
Latvia
Oman
Qatar
Serbia
Sudan
Andorra
Bulgaria
Benin
Brunei
Bahamas
Denmark
Ethiopia
Gabon
Ghana
Haiti
Iceland
Jamaica
Lebanon
Sri Lanka
Morocco
Monaco
Moldova
Montenegro
Myanmar (Burma)
Mongolia
Mauritius
Mozambique
Palestine
Seychelles
Slovakia
El Salvador
Sint Maarten
Tanzania
Uzbekistan
List of US states, 1 being the most visitors.
California
Texas
New York
Nevada
Florida
Arizona
Illinois
Virginia
Colorado
Washington
Georgia
North Carolina
Massachusetts
Ohio
Michigan
Wisconsin
New Jersey
Pennsylvania
Maryland
Minnesota
Oregon
Tennessee
Hawaii
Missouri
Indiana
Utah
Kansas
Oklahoma
Connecticut
South Carolina
Alabama
Kentucky
Iowa
Montana
New Mexico
Mississippi
Arkansas
Louisiana
Nebraska
Rhode Island
Vermont
Idaho
Maine
North Dakota
South Dakota
Alaska
Delaware
New Hampshire
West Virginia
And the District of Columbia