2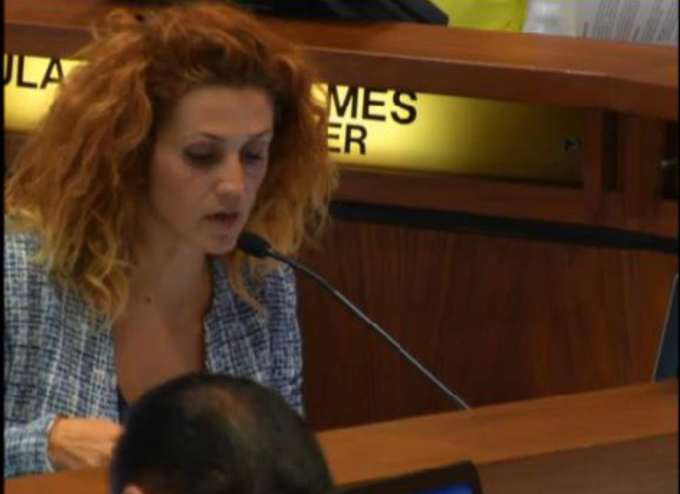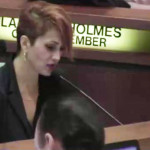 Sanaz Sunny Soltani  |  ssoltani@awattorneys.com  |  (949) 250-5407  |  FAX: (949) 223-1180  |  Public record search
We have received word that the city attorney has participated in the shakedown of our commissioners.  We know she is not telling the planning commissioners the truth about the oil & gas code.  We know she lied to the residents when she told us this code would be so strong no one would want to drill in Carson.
We also know she allows illegal council meetings, below are excerpts from a meeting where in Carson 3 votes are needed to appoint someone to the city council.  She also allowed the meeting to continue even though they did not have a quorum.  In the video below you will hear her tell council they should have 3 votes and Albert Robles citing a case that has nothing to do with 3 votes.  Because the appointment requires 3 votes that council member should waited to take his elected seat and a special election should have been held to fill the seat left vacant by Assemblyman Mike Gipson.
Attached below is Hamilton v. Town of Los Gatos that Albert Robles presented to move forward.  Also attached is an email from Sunny to Jim Dear and Jim Dear's Attorney to the city.
We would like to hear from any commissioner who felt intimidated in any way by elected officials, the city attorney's office, or anyone working to control a vote.  You can send your story to lnoflin@carsoncaconnected.org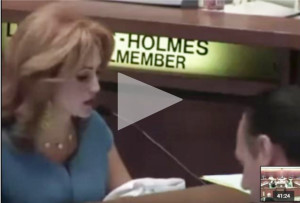 Hamilton v. Town of Los Gatos
(1989) 213 Cal.App.3d 1050
COUNSEL
Mary Jo Levinger, Town Attorney, for Defendants and Respondents.
Preston W. Hill for Plaintiff and Appellant.
OPINION
CAPACCIOLI, Acting P. J.
This appears to be a case of first impression. It arises from the denial of a peremptory writ of mandate. The issue before us is whether California Government Code section 87100 fn. 1 precludes a city council member from obtaining a tape recording of a closed session of the town council and its attorney, when that council member was voluntarily absent from the closed session because he had a financial conflict of interest in the subject discussed during the closed session.
We find that the superior court properly denied the writ. We hold that section 87100, under the facts of this case, precludes the council member from obtaining the tape.
Hamilton v Los Gatos
Email Dears attorney to city council
Email Dears attorney to city council pg 2